Shape the digital world
Learn how to code.
Hands-on, 9 weeks, part-time.
Master21 offers Switzerland's first coding bootcamps
Skills that matter...
...in the 21st century. You will not only acquire technical skills but also gain a problem-solving mindset. As a Master21 graduate you will be ready to develop your own products and take your career to the next level.
Hands-on
Learn the important stuff from teachers and mentors that actually work in the industry. We believe that a hands-on approach is the best possible way to learn programming.
A diverse community
We carefully select the most determined and talented members, instructors and mentors to make sure that you get the best possible learning experience.
"Rodrigo from Master21 not only taught us the fundamentals in a simple way but also showed us that coding is creative and fun. A new world opened to me and I feel competent to speak tech now."
Part-Time Bootcamp
Next start: September 11th, 2017
---
Perfect for people that want to learn how to code on the side.
9 weeks long
Learn how to code, create websites and web-applications
MON & THU 6-9pm in the classroom
Work on projects in your own time
Access to an instructor twice a week
Weekly assignments to complete at home
---
5'400.- CHF excl. VAT
Product Maker Bootcamp
Next start: January 13th, 2018 in Zurich
---
Perfect for people that want to learn how to program their project.
14 weeks from January 13 - April 21, 2018
We guide you, step by step, until your first digital product is programmed and live.
Weekly online video lecture of about 2h, total of 32h of validated content
Weekly assignments and hands-on work on projects
Weekly check-ins with dedicated mentor to confirm progress and ask questions
6 full days hands-on practice on campus with fellow bootcampers
At the end: your web site / application is live
---
6'800.- CHF excl. VAT
Kickstart your project. In the bootcamps you learn everything you need to get your project off the ground. Our mentors and industry experts will guide you step by step until your first working prototype is online. You also have plenty of networking opportunities to meet potential co-founders.
Kickstart your career. After the bootcamp, you will be ready to apply for your first developer job. We'll introduce you to relevant employers and coach you in the application process and technical interviews.
5:1 student-to-mentor-ratio. You will be in a small class and get a lot of guidance along the way.
Access to our online community. You get automatic access to our invite-only Slack community where you can collaborate and get valuable advice from our mentors and industry experts outside of the class room.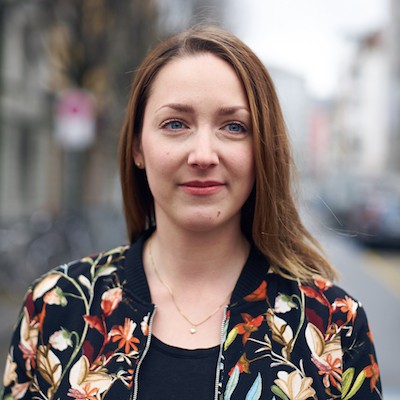 Melanie Kovacs
For Melanie, it's all about the people we meet and the things we create together. After business school, she co-founded the non-profit Aspire to bring more diversity into tech. To date, she has facilitated several educational programs such as Startup Weekend, the Aspire Accelerator & Mentorship Program and TEDxZurich. Working closely with developers at Ginetta, she started to learn to code. Melanie is committed to build a great, diverse and fun Master21 community.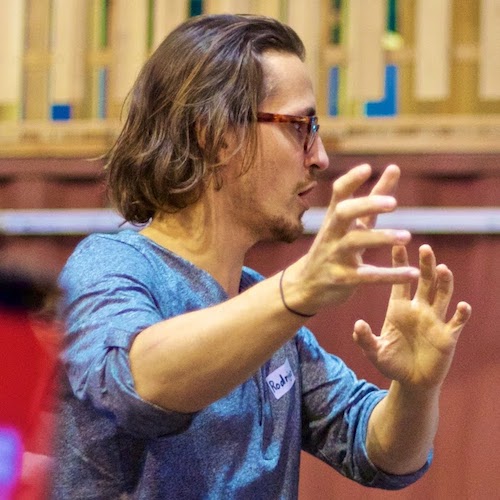 Rodrigo Haenggi
Rodrigo fell in love with computers 20 years ago. Right upon completing his apprenticeship as application developer, he founded Codegestalt. Ever since, he has been designing and developing solutions to problems he cares about. 4 years ago, he started sharing his love for coding as a teacher, Rails Girls coach and organizer. Rodrigo makes sure the curriculum and whole learning experience are the most effective.
Frequently asked Questions
Why should I join Master21?
Because programming is fun and allows you to work from anywhere, any time and make an impact. Programmers are also in high demand and it's a super useful skill to have in the 21st century.
Because you get guidance and support on the learning journey from outstanding instructors and mentors.
Because of our diverse, yet like-minded community of students.
Is this for me?
We believe anybody willing to, can learn to program. No matter your age, gender or background, we accept you if you are motivated enough.

The program's structure allows you to learn at your own pace. If you are a complete beginner, you can do this, as no prior technical knowledge or skills are necessary. And even if you have studied computer science, the program will be challenging for you.
Why on campus and not online?
Online courses want to reach as many people as possible. We only want to teach the ones that really want to learn to code.
Learning online, alone, can be frustrating and boring. Therefore, the risk that you give up is very high. We make sure you have the optimal challenge and progress step by step.
Our learning environment on campus minimizes distractions and helps you keep focused. Our outstanding instructors and like-minded students provide support and motivate you.
Who will you accept into your bootcamp?
Programming is very rewarding because you create things and thereby help solve problems. But it can be challenging. We want to make sure we have ambitious and committed people.
What will I be able to do after the bootcamp?
You will be able to write programs in Ruby, design and build static websites using HTML, CSS & Javascript and create web applications using Ruby on Rails.

More importantly you will know how to keep growing your skills and be able to solve future coding projects by yourself.
What programming languages / frameworks will I learn?
Our main goal is not just to teach you a particular programming language. We aim to equip you with a backpack of useful concepts and a problem-solving mindset. We use Ruby and the Ruby on Rails Framework because they are simple, fun and provide a great start into the world of web development. Once you're familiar with Ruby you can easily proceed to learn any other programming language.
Why should I learn Ruby instead of Java, PHP, C#, etc.
This is a very good question, unfortunately there is no easy answer. In the end, it all boils down to personal preference and belief of the bootcamp coaches. One interesting fact is that ruby was created to make developers happy. The idea is: when you love your tools (such as your programming language) you will write better applications. You can find more interesting insights from the creator of Ruby on Rails in these two short videos.

Good Programming Is Like Good Writing
There's No Such Thing as a "Pure" Programmer
Do I get an official certificate?
No, because to get a job as a developer you don't need a certificate. All you need is to show off your skills. You will have plenty of projects to showcase after the bootcamp.

We provide support with networking, making introductions to hiring partners, writing applications and preparing for technical interviews.
How much does it cost?
The full-time bootcamp costs CHF 9400 and more importantly your precious time that you invest. Here is why:
We want to make sure you are serious about learning to program. If you are willing to invest you are likely more committed to follow through.
We want to provide you the best learning experience possible. We value quality before quantity and put people first.
Our teachers and mentors are experienced senior developers. Our mentor-to-student-ratio is 1:5. To save costs, other programs employ junior developers, inexperienced teachers, sponsored mentors or have higher mentor-to-student-ratios.
We are independent. Since we do not have any sponsors with conflicting interests we are free to choose the content and way we teach that is best suited for our attendees.
Luckily, developer salaries are not too bad. So chances that you recover the investment soon are good.
Do you offer payment options?
You can either pay everything upfront with a 10% discount or pay ⅓ before the course start, ⅓ during the course and ⅓ once you signed your employment contract, max. 6 months after bootcamp completion.
In what languages are the courses held?
Classes are in English. Q&A and projects in German or English.
Where are the courses?
At Impact Hub in Zurich.